I finally got a picture of the rivers, national boundary, cities, and now wild-rice roads for my new map project: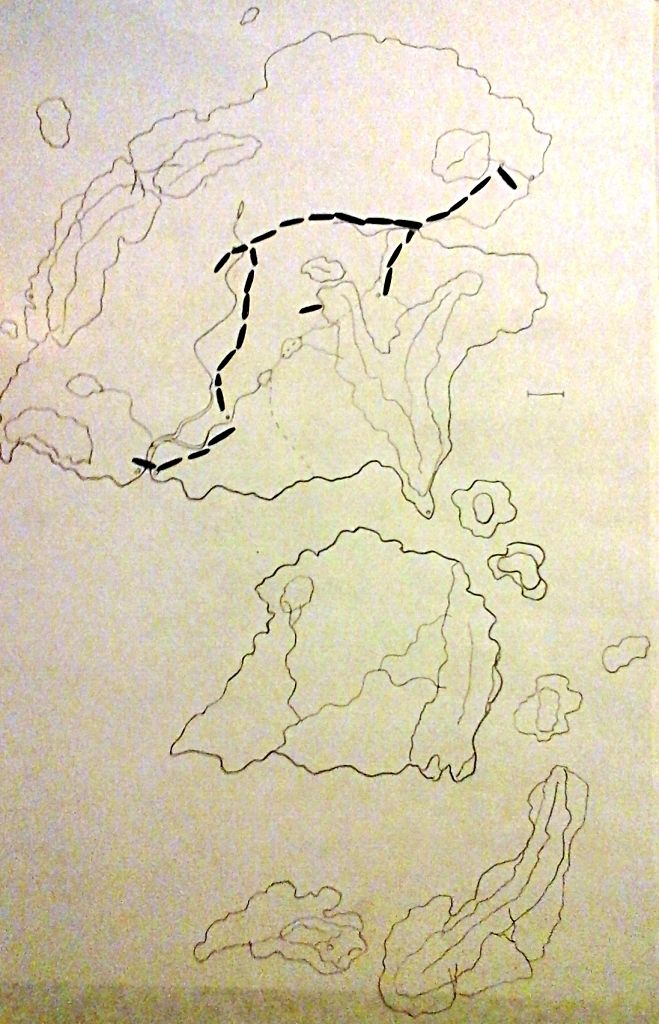 (and here's just the mainland)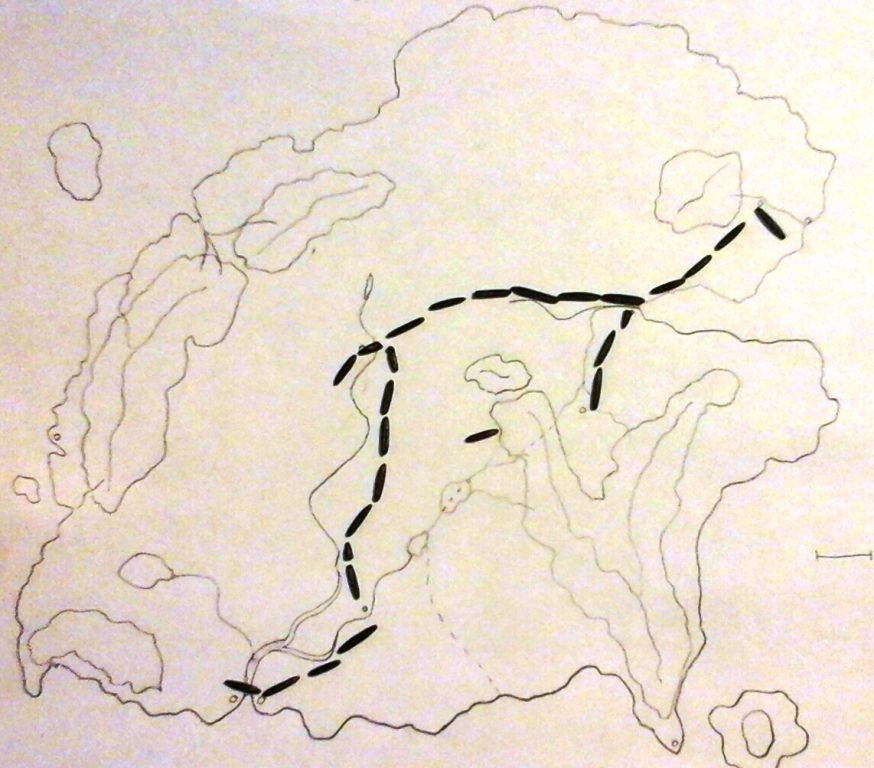 Now I have all of the major features on here, it's time to start working on pretty-making.
And this past Friday, for #fridayfiveminutemap, I did a draft of my map for the Cartographers' Guild April-May Lite Challenge (link to follow when their site's not down): a campground.
This is one of Rin/Girey's early campgrounds. Some changes will need to be made – the goats might be in the tent, and that's not the Velka Ree, it's far too small and if this is the scene I'm thinking of, they're not to the river yet. But hey, 5 minute draft.
This entry was originally posted at http://aldersprig.dreamwidth.org/1098728.html. You can comment here or there.