🌴
If I had been made to make a list, back in the times Before, of people I would most like to be stranded on a desert island with, he would not have been on the list…
Open to all Patreon Patrons!
---
Originally posted January 2013
🐸
"There's a problem with the second restriction."
The country of Foros had a lot of gods, and, like any good nation with a lot of gods, it had a lot of priests.
---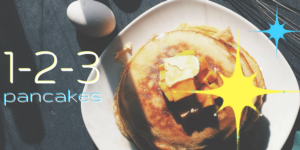 This is another recipe that is more than half technique, modified from an online recipe.
🥞
Sometimes you want a few pancakes, sometimes you want a lot. Sometimes you want a Just Right Amount, right in the middle.