In apple season, we make this an average of once a week.  As a matter of fact, we just diced up a whole bunch of apples, dipped 'em in lemon-juice-water, and stored them in the freezer (Chinese soup containers) with the sugar needed for four of these cakes.
🍏
---
Originally posted March 10, 2013.  In Vas' World, in the "First settlers" era.
A  continuation of Holy Fuck, it's Snowing.
🦃
The snow kept falling.
The clear-sky thing hadn't lasted for more than a few hours; now the sun struggled to be seen through thick layers of cloud cover, and the flakes fell and fell and fell.
---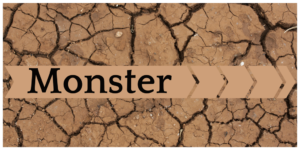 Originally posted Oct. 15, 2011. This is a story of Baram. Actually… I'm going to put in a bit from Addergoole: TOS first. Warning: discussions of death, violence. 
👹
"That hairdo took a long time," [Shahin] told [Baram], sounding blandly irritated, "and you've messed it all up." It gave her time to peel off a glove – the long sleeves of her widow's weeds would still cover her wrists – and rest her hand on his forearm.
Read On!